Our mission statement is strongly associated with our brand of Transforming important aspects of people & organisation and how they adapt technology to bring the best business outcomes with a plus. The word "plus" has become big part in the way of life of everything we do as an organisation.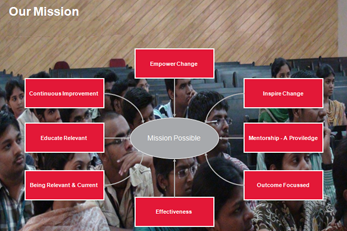 The idea of initiating the concept of Transformation Plus started few years back, and in executing the idea, we had to overcome several obstacles, however, with each obstacle we overcame, we got better for it. With overcoming the various obstacles, we were able to correct our mistakes, take note of where we got it right and where we got it all wrong, and thus we were able to come up with the right resources, the right product, with the aid of the transformational teachings and learning, coupled with the best interaction with others, to help you in your journey through transformation into a better you.
We believe that business growth is possible through good connections and unique products and services. Our mission is to create a sea change in the society by bringing innovative products and services. iSecureCyber and littleMATA are two digitised products offered by us focussing on digital disruptive resource augmentation. LittleMATA is an initiative to track spoiled food, reducing food wastage digitally.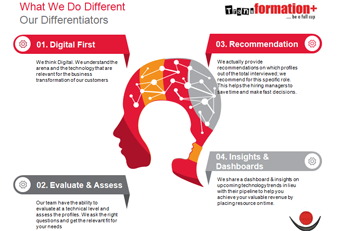 This started with transforming people first, as they form the core essence of organisation. This was made possible by effectively focusing on welcoming and empowering positive changes. A person cannot go through this transformation process if he holds onto a fixed set of preconceived notions. Transformation is possible only by a strong willpower to continuously improve, educate and grow under a mentorship.
People will love to get connected to Transformation Plus because its mission of mindset development program is very much relevant in today's world. People tend to curb their inhibitions and regain willpower and determination which makes them more productive and effective.
We are passionate about creating a connected world with the connected ecosystem - be it technology, be it human resource, be it sports or be it innovative product line, we are there.
Our Mission
What Drives Us
Empower Change

Innovation Factory

Continuous
Improvement

Educate Relevant

Being Relevant
& Current

Inspire Change

Mentorship as
A Proviledge
We believe in your potential to become the new you, your desire to create an impact and you will find us with you every-time. Connect with us today! Embark on this journey of the new you.

Started in feb 2009, 10 years Time Tested

Leaderboard Gamification Current Orientation Aligned to the Current Trend

5087 Plus Strong Professionals Three Cties in Australia Syd mel can

Rich Collaterals Mentorship Programs Value Creation
Key Benefits
Why People Love Us

Dr Krishnakumar Mahadevan
A Rockstar !!! Prabir one of those few personalities who can instantly strike a chord with you on a range of topics right from motivating, inspiring and mentoring.. Felt very happy being his friend and follower… his blogs and groups are a pleasure to be part of – with useful, relevant and thought-provoking lines and examples.. thoroughly enjoy every interaction with him !!!

Aparajita (Aara) Dash
Few people have the opportunity to report to a manager who is also a coach and mentor-but I did when I worked for Prabir. Prabir has an incredible passion and diligence for anything he sets his focus on.

Suraj Deshmukh
He is a great motivator and the man of all qualities. Very frank and helpful in nature. Indeed a great leader. I am blessed that I got chance to work with him.

Nidhi Rajan
I worked with Prabir at Optus and TechM. He is a very dynamic leader and keeps challenging the team. A fast paced manager who not only worked at achieving the best he can for the company but also mentored us to be a better versions of ourselves professionally. Thanks Prabir for all your encouragement.
Mentor

Meetups

Zoom

Email Support

Customized
Services
Huddle
Play Huddle